Specializing in Hibachi & Sushi, we offer an eclectic variety of Sushi & Sashimi options as well as our sizzling Kitchen Specialties!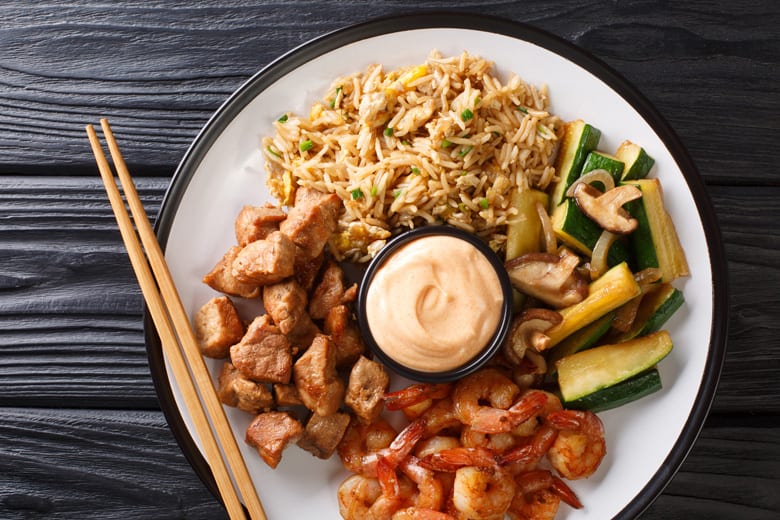 Whether a quick bite at the bar or an intimate experience at our hibachi table, you will surely enjoy our Korean-Japanese fusion cuisines.

Using only fresh and finest ingredients, we bring you the best hibachi NJ has to offer. Our offering includes hibachi, sushi, sashimi, noodles, vegetarian and diverse cold & hot appetizer choices.

We are open 6 days a week & offer dine-in, pickup and delivery. See you soon!
"Great take-out hibachi experience tonight. Good portions and great flavors. (The veggies were just as tasty as the proteins) Looking forward to trying other items at our next visit!"

John F.

Wesfield, NJ

"All of the staff are very friendly and welcoming. The food is really delicious and served fresh! Definitely would recommend! 😁"

Angela Y.

Bedminster, NJ

"I had hibachi meal here and I can't wait to return!! Food was fresh and tasted great. The atmosphere was upscale and yet inviting. You must give it a try!!!"

Steven H.

Nyack, NY
2085 Burnt Mills Road
Bedminster, NJ 07921
Email: kikunewjersey@gmail.com
Phone: (908) 234-1777
For Directions: Click Here!
Give us a call or drop by anytime, we endeavour to answer all enquiries within 24 hours on business days.
We are open 7 days a week!
Mon-Thu: 11:30am-3:00pm, 4:30pm-9:00pm
Fri-Sat: 11:30am-3:00pm, 4:30pm-9:30pm
Sun:11:30am-3:00pm, 4:30pm-9:00pm